If you love sequoias but have never seen them in real life, you should consider visiting Calaveras Big Trees State Park.
This park located near Arnold, CA, is home to some of the largest redwood trees in the world. The Giant Sequoia can grow to be 300 feet tall and up to 30 feet in diameter. They are truly a spectacular sight!
Over the years, the park has been expanded and now, it can provide you and your family with numerous options for recreational activity. Enjoy the privilege of spending your vacation among the unique ecosystem created by these towering trees.
The Calaveras Big Trees State Park is a wonderland for the outdoor enthusiast, like you. Let's consider the potential of this amazing park, starting with its unique history.
THE HISTORY OF CALAVERAS BIG TREES STATE PARK
The Calaveras Big Trees State Park officially became a state park in 1931 and it includes the first redwood tree discovered in 1852 by Augustus T. Dowd, originally known as "the Discovery Tree" it's now known as "the Big Stump."
Ever since the discovery of this grove of Giant Sequoias, it's been a major point of interest for the public and is now thought to be the longest continually operating tourist destination.
How did Calaveras Big Trees State Park come to be?
In 1931, the popular North Grove was the first portion of the property to become a state park after being sold off by the estate of a lumberman Robert P. Whiteside who optioned the land in the early 1900s.
Later, other parcels of land were added to it, including the vast South Calaveras Grove of Giant Sequoias in 1954. Today, the park spans across more than 6400 acres.
HOW TO GET TO CALAVERAS BIG TREES STATE PARK
According to the California Department of Parks and Recreation website, finding the Calaveras Big Trees State Park can be a challenge, since your car's GPS device may not be able to locate it. Regardless of where you're coming from, you'll need to drive yourself to the entrance of this state park.
If you're driving from the San Francisco area, go east on I-580, then take I-205 toward Manteca. Follow the signs to North US 99 and take the exit for Eastbound Highway 4 to Angel's Camp. You'll find the Calaveras Big Trees State Park entrance about 35 miles from Angel's Camp.
If you're coming from Nevada, go west on US 395 and then west on State Highway 89 until you reach Highway 4. Continue on Highway 4 over Ebbett's Pass toward the park. Remember that this road can be treacherous if you're driving a trailer or motorhome. You may need to find an alternate route.
If you're driving from the direction of Sacramento, go south on US 99 until you reach Stockton, then go east on Highway 4. You should reach the park in about an hour and a half. Alternatively, you could take Highway 16 to Highway 49 and go south through Angel's Camp.
WHAT TO DO IN AND AROUND CALAVERAS BIG TREES STATE PARK
Once you arrive in Calaveras Big Trees State Park, what can you spend your time doing? Well, the park is full of exciting activities year-round. Look below at an overview of the ways you can spend time in this beautiful state park.
1. GO CAMPING
If you want to spend a few days at the park, you can camp. The Calaveras Big Trees State Park has 2 large campgrounds, 5 environmental sites, and 2 group camps, as well as 4 rental cabins. The cabins each have 2 bedrooms and 1 bath, with running water and electricity.
The large campgrounds have running water, coin showers, and restrooms available, as do the group campgrounds. The group campgrounds can accommodate 40 to 60 people. If you use these campsites, you'll have to follow strict check-in and check-out policies as well as rules about quiet hours.
The environmental campsites are located away from the main campgrounds and these sites don't have running water or showers. They have only a picnic table, fire ring, food storage locker, and a portable toilet.
2. GO HIKING
The park has 7 of hiking trails in a range of difficulties from beginner to experienced hiker. Each trail allows you to see different features of the landscape. If you would like to bring your dog along, they must remain on the leash, and you may only hike with your dog on paved or fire trails.
During the wintertime, you may still hike, but when the main park road closes, only the North Grove trail is accessible. This trail will take you near many of the notable features of the park, including the Big Stump, the Pioneer Cabin Tree, and the Mother and Father of the Forest. If snowfall accumulates, you may be able to cross-country ski on the North Grove trail.
Remember to follow park rules while hiking and always stay on the trail to protect the flora and fauna of the wilderness.
3. TAKE A TOUR
The Calaveras Big Trees State Park has seasonal tours and programs for you and your family to participate in.
During summer, you can even go on a guided walk through the North Grove, where a tour guide will take you through the sequoias.
In winter, you can go on a snowshoe tour through the North Grove, starting at the Warming Hut, a cozy, warm station set up in the parking lot during the winter months.
The Warming Hut is furnished with warm drinks, fire, and companionship with other guests as well as park staff.
In spring and fall, you can go on a guided tour of the North Grove on Saturdays. You may also attend Saturday Seminars sponsored by the Calaveras Big Trees Association.
4. PARTICIPATE IN A SUMMER PROGRAM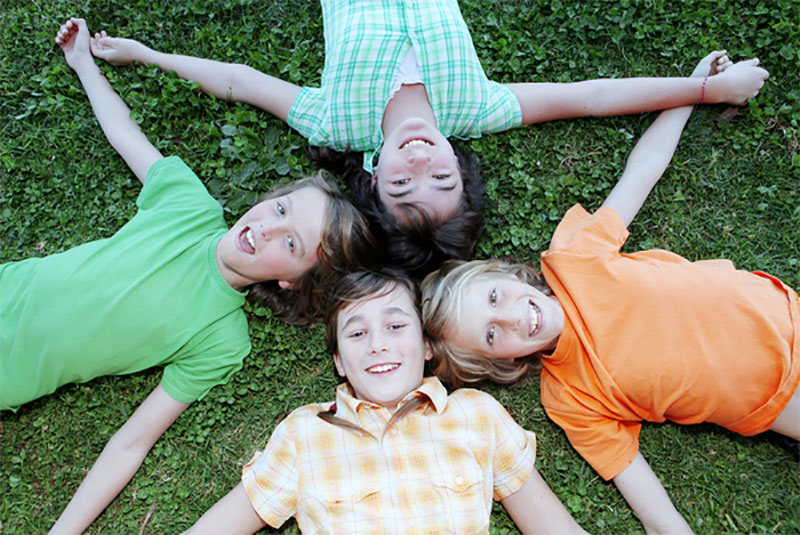 During the summertime, your children can participate in the junior rangers, for kids 7 to 12 years, or the junior cubs, for kids 3 to 6 years. These groups meet at 10am behind the Visitor's Center to engage in age appropriate learning activities.
In the evenings, there are programs such as Night Walks or Astronomy programs. Family day is an annual celebration taking place on the third Saturday of August every year.
The Creek Critters program will take you and your family on a tour of the Beaver Creek area, where you'll learn about the wildlife making their homes along the water.
5. EXPLORE THE WATERWAYS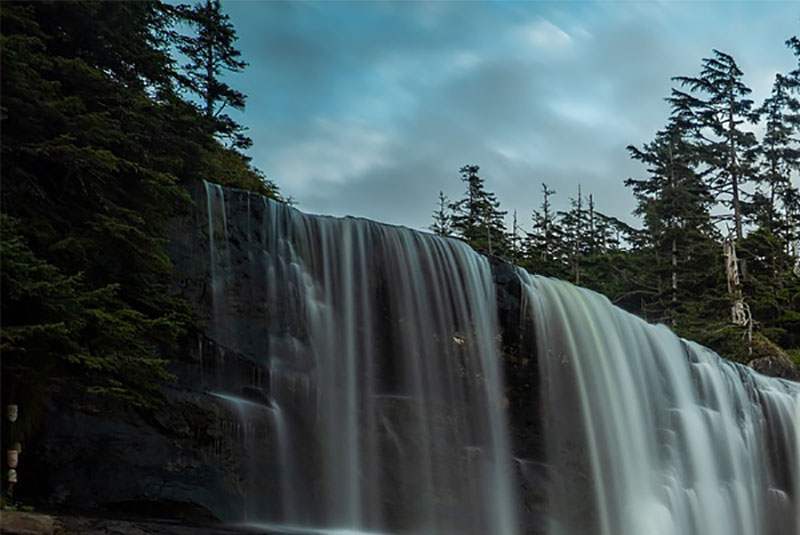 The Calaveras Big Trees State Park has 3 waterways traveling through it, the North Fork Stanislaus River, Beaver Creek, and Big Trees Creek.
You can fish or swim at Beaver Creek or the river. Be aware, the river has some dangerous areas, so be careful!
If you're an experienced hiker, you might enjoy hiking the River Canyon Trail, which takes you in and around the Stanislaus River Canyon, beginning and ending at the Scenic Overlook.
If you're interested in braving the rivers and going rafting, just outside the park is Sunshine Rafting Adventures, which offers a tour down the river. You'll be able to see points of interest along the way and may even navigate some exciting rapids.
WHEN TO VISIT CALAVERAS BIG TREES STATE PARK
The Calaveras Big Trees State Park is open year-round, weather permitting. You can engage in a selection of outdoor activities from hiking, to skiing in this state park at any time of year.
During each season, you can expect different weather conditions and activities. Some trails may not be open all season long, even if the park is. Remember to check the weather before making the trip to Calaveras Big Trees State Park to make sure you're prepared.
Some seasonal changes you might see include:
Summer
This is the busiest season of the year. The weather is usually warm and dry, with temperatures between 50 and 80 degrees Fahrenheit and occasional thunderstorms.
Winter
While the Oak Hollow campgrounds are closed between October and May, and the North Grove campground is closed between November and March, the park largely remains open. Temperatures will range between 20 and 40 degrees, occasionally warming to 60.
Spring and Fall
Both are picturesque times of the year in the park. In the springtime, you can see the dogwood blossoms, and, in the fall, the autumn foliage is beautiful. Temperatures can fluctuate, and you may see sun, rain, or snow.
Top Attractions Near Calaveras State Park
The Gold Country region has rich prospecting history, cool open-air undertakings, and extraordinary wine. Adventurers travel from everywhere throughout the world to wonder about the monster sequoia forests in Calaveras Big Trees State Park, where the tallest examples top out at around 325 feet. While you're in the zone, you'll need to encounter all that Calaveras County offers, from gold mining history and wineries to buckling experiences and whitewater boating. 
Book Your Stay at a Gold Rush-time lodging 
Some time ago, the Murphys Historic Hotel and Lodge drew any semblance of Mark Twain and Ulysses S. Award when they visited the Gold Country. Presently this 1856 lodging gives visitors a sample of Mother Lode history in its vintage rooms and at a cantina where you can paunch up to a bar that is over 160 years of age. 
Check Out a Local Cavern
How low would you be able to go? On the Cave Walking Tour at Moaning Cavern Adventure Park, you'll dive 165 feet underneath the surface and into an underground universe of fragile stalagmites and one of a kind developments. For an alternate sort of experience, race over the treetops for 1,500 feet along the recreation center's twin zip lines. 
Did you realize that lil ol' Calaveras has more show-caverns than some other region in California? These caverns incorporate California Caverns, Mercer Caverns, and Moaning Cavern. Need to choose for yourself which cavern is ideal? To begin with, we'll need to investigate what makes them unique.
How about we start with California Cavern, State Historic Landmark – the main cavern found during the Gold Rush, which presently offers two astonishing wild cavern endeavors alongside level guided walk visits the best cavern for those with constrained portability. Need to find a portion of the mystery highlights of California Cavern, that may make this your preferred collapse California? Visit California Cavern's page to find out additional. Next up we have Mercer Caverns, the longest ceaselessly worked show-collapse the Gold Country.
Arranged only outside of Murphys, this cavern highlights 16 flights of stairs mixed with level strolling, an extraordinary cavern to see developments very closely. Become familiar with Mercer Caverns. What's more, last however positively not least, we have Moaning Cavern Adventure Park. Groaning Cavern includes the biggest cavern chamber in California–it's huge enough to fit the Statue of Liberty within it! This cavern offers strolling visits in addition to undertakings or more ground zip lines and climbing tower. 
Phew! That is a great deal to browse, however, we recommend visiting all of them if you can. They're each extraordinary enough that on the off chance that you have time, we emphatically suggest looking at them all… each cavern offers something one of a kind. Happy exploring!
Go Boating on a Sierra Nevada Stream 
Oar through stone crevasses and eight rapids on a six-mile whitewater experience with O.A.R.S. The exceptional daylong excursion along the North Fork of the Stanislaus River drops a normal of 70 feet for each mile and is best for halfway to cutting edge paddlers. After such energy, relax with strolls through the monster sequoia forests in Calaveras Big Trees State Park. 
Learn All About the California Gold Rush 
Prospect and find a jackpot of mining history at the Angels Camp Museum. The historical center is celebrated for its great gathering of delightfully reestablished carriages and wagons, just as a show on Mark Twain. The Angels Camp cantina apparently propelled the abstract symbol to compose the renowned story "The Celebrated Jumping Frog of Calaveras County." 
Go Wine Tasting
Because of Val du Vino Winery and Allégorie, you won't need to leave Main Street in Murphys to discover some of Calaveras County's best wines. Stop by a reestablished 1920s horse shelter to attempt Val Vino's varietals, for example, its domain developed Petite Sirah. At Allégorie, you'll discover shining wines and little group Zinfandels and can peruse through its exhibition displaying acclaimed craftsmen. 
There's such a great amount to see and do in Calaveras that it very well may be difficult to choose what attractions to incorporate into your escape. That is the reason we've assembled this convenient manual for hitting the features. Try not to need to miss anything? See the full rundown of attractions in the whole region and past. 
Calaveras Big Trees State Park 
In the event that you just have room schedule-wise to visit one fascination, this ought to be it. Calaveras Big Trees State Park is the place mammoth sequoia trees were first found by non-local people groups. Bigger than seaside redwoods–mammoth sequoias can live to be over 3,000 years of age. While you can drive through the recreation center, the most ideal approach to see the mammoth sequoias is walking all year. 
Consolidating remarkable nature and verifiable essentialness, the most prevalent segment to investigate for individuals everything being equal and levels of portability are the well-stamped North Grove Trail–a simple paced, level 1.5 mile circle that features the primary mammoth sequoias found by pilgrims. Start or end your experience at the as of late redesigned Calaveras Big Trees Visitor Center and Museum that is free with admission to the recreation center. 
Notwithstanding the North Grove and Visitor's Center, the recreation center likewise includes the South Grove (counting a five-mile climbing trip through the densest area of monster sequoias in a stupendous setting) just as access to the Stanislaus River, Beaver Creek, and the extra Lava Bluff Trail and Bradley Trail. Throughout the Summer appreciate evening officer talks, various interpretive projects, ecological instructive projects, junior officer programs, climbing, mountain biking, winged animal viewing and exercises for younger students. 
Need to become familiar with Big Trees through the seasons? You can appreciate them whenever of year – snowshoes are accessible on credit for winter climbing on the North Grove trail (on a first-come, first-served premise), and there's additionally a warming cottage with hot cocoa and juice to get you toasty after your cold climb. Fall highlights excellent harvest time hues from dark oak and dogwood trees, and spring highlights blossoming dogwoods and the opening of the South Grove trail. Summer is warm and fragrant with a lot of untamed life, instructive occasions, and proceeded with access toward the South Grove and Beaver Creek. This is really a four-season fascination. 
For those keen on remaining medium-term, the recreation center likewise houses two primary campgrounds open all year with an aggregate of 129 camping areas, six cookout regions and a few miles of built-up trails. 
Ironstone Vineyards and Amphitheater 
Picture consummately manicured grounds with wandering pathways and minimal mystery recognizes; an enormous tasting room and store with a fantastic two-story chimney and heaps of yummy gourmet things – in addition to feasting outside; a music live with an Alhambra organ (which they're glad to show for you in the event that you'd like); and last yet unquestionably not least, their Heritage Museum and Jewelry Shop. 
Here they have a stroll in safe where you can see the biggest crystalline gold example at any point hauled out of the Mother Lode a huge 44-lb example that you need to see to accept. Throughout the years, they've gathered heaps of intriguing Native American and Gold Rush time antiquities you can likewise observe here, and their shop incorporates adornments and style things of the most astounding quality, with an association with the California Gold Rush. 
Settled among these wonderful grounds, in case you're visiting during the opportune time, you may even get the chance to partake in one of their perfect yearly occasions, for example, Concours d'Elegance, the yearly Daffodil Show (highlighting a huge number of naturalized daffodils and that's just the beginning), one of their terrific occasion occasions, or an epic night under the stars during the Ironstone Summer Concert Series (with wide running easily recognized names from Willie Nelson to The Counting Crows and past). Become familiar with Ironstone Vineyards here. 
 Delightful lakes 
With an excess of twelve lakes get to by means of Calaveras County, the primary inquiry to consider is would you say you are searching for high height snow-capped lakes or warm and bright low rise lakes? Calaveras County's lower height Sierra Foothills lakes are a noteworthy fascination for kayaking, angling, sailing, swimming (aside from Pardee), climbing, outdoors and biking. Three of these enormous repositories, New Hogan, Pardee, and Camanche, are situated in Valley Springs' Tri-Lakes region and every offer its own novel experience, however, all offer bottomless open-air diversion, untamed life survey, stargazing and outdoors. Remaining nearer to Highway 4? Lake Tulloch in Copperopolis is another fun lake to appreciate. The biggest Calaveras lake, situated in Angels Camp's Glory Hole Recreation Area is New Melones. Notwithstanding the majority of the exemplary lake contributions, New Melones Lake offers houseboat and gathering vessel rentals. 
New Hogan Lake 
At higher rises, High Sierra lakes got to inside and through Calaveras County incorporate White Pines Lake, Lake Alpine, Utica Reservoir, Union Reservoir, and Spicer Reservoir (to give some examples!). Enchanting White Pines Lake arranged ideal alongside the Sierra Nevada Logging Museum and a trailhead for the Arnold Rim Trail, is a family-most loved for angling, swimming, playing on its sandy shorelines, drifting, kayaking and getting a charge out of a play area region. For those hoping to get unusual, further heartland are some exceptionally wonderful lakes that offer outdoors, drifting out to private lakes, angling, and climbing. Look at Lake Alpine, Union, Utica, and Spicer. 
When you've chosen high nation or low nation, in case you're experiencing serious difficulties choosing which lake to visit first, we surely wouldn't accuse you! There's a great deal to look over! We've made a point by point rundown of Calaveras Lakes to consider and appreciate! 
History 
Regardless of whether you're here for high-end food, wine sampling or boutique shopping, you can't prevent the appeal from claiming these Old West, Gold Rush towns. They're essentially beguiling, and every ha its very own special history, feel and engineering. 
In Angels Camp, history is substantial in the old retail facades, lodging, and even the cinema. It resembles you strolled onto the arrangement of a Western, however rather than weapon battles and ballroom young ladies, you'll discover benevolent wine sampling, diverse shopping, and scrumptious sustenance. The history's not far out, however. Imprint Twain's effect on the town is found in the notices of retail facades that give little chunks of fascinating data and on the off chance that you make an appearance at the Angels Camp Museum and Carriage house, only north of noteworthy downtown, you can discover 3-sections of land of displays on Angels Camp's history. 
Murphys' tree-lined lanes, wine sampling rooms, boutique shops, and high-end food don't overwhelm its memorable beginnings. Indeed that is a piece of the appeal of this famous goal town. Here, you'll discover a lot of history in the Murphys Hotel and cantina (in constant activity since the Gold Rush), just as in the majority of the fab boutiques, displays, and eateries housed in these Victorian time structures. On Saturday mornings, you can even take a free, guided voyage through the historical backdrop of Murphys, affability of the Murphys Old Timers Museum. Become familiar with Murphys' history. 
Historic Main Street, San Andreas 
Traveling north on 49 (named for the Gold Rush 1849ers), you'll come to San Andreas. Try not to disregard the history sprinkled through this community! Instead of flashing by, make a point to turn East on Main Street to get to the noteworthy heart of San Andreas, which feels universes from the remainder of the town. Discover a spot to stop so you can visit the old town hall, correctional facility and exhibition hall with its showcases on Black Bart, the nobleman desperado (likewise home to the Calaveras County files).
Don't Miss Out on These Adventures. Go Visit Calaveras State Park!
While you're in the zone, get a show at a winery amphitheater—Ironstone Vineyards has a late spring show arrangement that has highlighted specialists, for example, Willie Nelson and Peter Frampton. Take a complimentary visit and taste wines before appreciating the Gold Pocket, a striking 44-pound example of crystalline gold leaf in the winery's Heritage Museum.
No matter what time of year, Calaveras Big Trees State Park is a beautiful playground for the active outdoor lover.  Spend your vacation there, enjoy all the park has to offer you, and you'll have happy memories to share for years to come.