So you're planning a trip to California, and you're planning to spend your time in nature rather than in the big cities. You've heard about the vast redwood forests and decided you wanted to see the world's tallest living trees. Just point your GPS toward Prairie Creek Redwoods State Park.
Maybe you are feeling adventurous and want to hike or ride along some scenic trails. Or you want to visit a beach to see some marine life rather than to attend a beach party and roast in the sun. If any or all of those things sound up your alley, then you want to visit Prairie Creek Redwoods State Park.
This park offers beaches, forests, meadows, and an abundance of wildlife to view, including whales and other marine life. It's a World Heritage Site and International Biosphere Reserve, home of the large Roosevelt Elk.
Did we mention that they filmed part of "Jurassic Park II: The Lost World" in one of the canyons?
Immersing Yourself in Nature at Prairie Creek Redwoods State Park
Image Source: Unsplash
As with any trip, you want to plan ahead before you get lost in the beauty of a nature preserve like this one off of the California coast. The first thing to take into account is where you plan on staying. There are two main camping grounds within the park, but you won't find modern amenities there, even if you choose to stay in a cabin.
The second thing you need to look into is the weather. Prairie Creek Redwoods State Park is open year round, but that doesn't mean the weather is always pleasant for trekking through the woods.
The park has a rainy season from October to April — and some sources say it lasts from November through May. Summer temperatures range between 40 to 75 degrees Fahrenheit, and winter ranges between 35 and 55 degrees. Winter storms may cause trails and parts of the park to close down, so be sure you check online before you head out for your next adventure. Also, be prepared for fog in the mornings and evenings.
With where you'll stay and the weather in mind, you can now choose what you'd like to do and pack accordingly. We highly recommend hiking shoes, coats, binoculars, and bug repellant — and a camera of some sort, of course.
5 Things to Do in Prairie Creek Redwoods State Park for the Nature Lover in You
You've made up your mind on when you want to go to Prairie Creek Redwoods State Park. You know what you need to pack and where you'll stay. Now you just need to finalize the plans for what you'd like to do.
This is where we come in. We've got a list of five really awesome things you can do in Prairie Creek Redwoods State Park to satisfy your outdoorsy, nature-loving soul.
1. Hiking Trails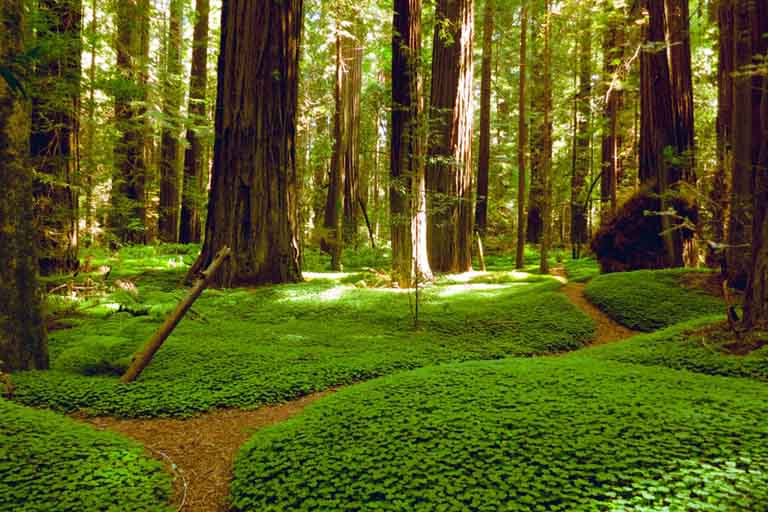 Image Source: Unsplash
This state park is a hiker's dream come true. It boasts over 75 miles of trails to explore through the various woods, canyons, beaches, and prairie lands. There are a plethora of trails carved out, some ideal for beginners who just want to take a little stroll through some scenic areas. You'll find other paths for the expert hikers. They even have trails accessible for those with disabilities.
You can do entire trails. Alternatively, you can do short segment loops of several of the more extended ridge and valley trails. This will provide the most variety of sights in a day. A few notable trails in the Prairie Creek Redwoods State Park are the Miner's Ridge and James Irvine loop, the Big Tree Loop, and the Brown Creek Loop.
Trail breakdown
Image Source: Unsplash
The Miner's Ridge and James Irvine loop is one of the world's best redwood hikes. It is an all-day excursion at 11.6 miles long and with a ton to see along the way. You'll pass through redwood forests, over the Gold Bluffs beach, and go through Fern Canyon and the Godwood Creek Valley.
The Big Tree Loop is ideal for beginning hikers and those new to the area. It's 3.2 miles long and starts from the Prairie Creek Visitor Center. It covers some of the best parts of the redwood forest and ends at the Big Tree — the 15th largest coastal redwood tree.
The Brown Creek Loop runs along the Brown Creek into a glen that is home to the densest part of the redwood forest. It's a smaller trail, about 3.5 miles long, but one of the higher-rated ones.
Any of the trails will offer you plenty of things to see, including various types of animals and plants. You'll definitely want to bring a camera with you no matter which trail you decide to trek.
2. Bicycling and Driving
Image Source: Unsplash
Maybe walking around sounds good for a day or two, but it isn't something you want to do your entire trip. Or perhaps you just want to cover more ground quickly. In either case, Prairie Creek Redwoods State Park has designated biking paths and drives you can explore on your trip.
The National Park Services website offers a PDF pamphlet with information about the seven available bike paths you can take. It includes the environment the trail goes through, the difficulty of the trail, and lengths of each.
We recommend the Coastal Trails and Ossagon path for those looking for some beach scenery and ocean views.
There are also a few driving routes you can take if you don't feel up to biking or the weather isn't ideal. The most notable route is the Newton B Drury Parkway. This 10-mile route has several stops along the way, including numerous trails, the Big Tree Wayside, Elk Prairie campground, and the Prairie Creek Visitor Center.
3. Fern Canyon
Remember when we mentioned that they filmed some of "Jurassic Park II's" scenes in Prairie Creek Redwoods State Park? If that caught your attention, then you definitely want to go to Fern Canyon, because this is where Steven Spielberg chose to bring some dinosaurs to life.
Image Source: Unsplash
You can walk through the forested canyon along the mile-long trail following Home Creek and see various water-loving trees and plants. Take the same path back or venture up the stairway trail to the top to get great views of the canyon and see a former gold dust mining camp.
Sorry dinosaur lovers, Spielberg didn't leave any for you to see.
4. Tall Trees Grove
Image Source: Unsplash
This is a secluded and hard-to-reach gem within the Prairie Creek Redwoods State Park. If you've got an adventurous spirit and like a challenge, this is well worth your time.
In order to even begin getting to Tall Trees Grove, you need to obtain a permit from the Prairie Creek Visitor Center. They'll also give you a secret code to unlock a gate on your path up.
There are quite a few steps to getting there, including a 45-minute drive to the gate. Then you'll have a 6-mile drive on a dusty old logging road, and then a 1.3-mile hike that varies in elevation.
So why do it?
Tall Trees Grove is not only home to redwoods and a number of other beautiful trees, but also two of the largest trees in the world. These are Hyperion, the world's largest tree, and the Libby Tree, former titleholder for world's largest tree.
If you've ventured to this park to see the redwoods, you won't want to skip Tall Trees Grove and miss seeing Hyperion and the Libby Tree.
5. Trillium Falls and Elk Meadow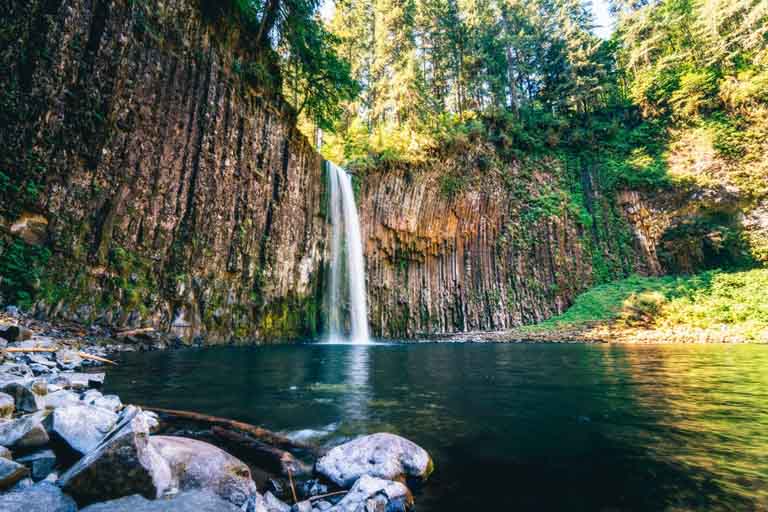 Image Source: Unsplash
These are actually two different sights, but we think they are best done together for one specific purpose — seeing Roosevelt Elk, a California treasure. Both areas are close to each other, so you will easily be able to do both one after the other.
We recommend starting in Elk Meadow and seeing if you can spot some of those Roosevelt Elk. After that, have a picnic in the designated area nearby and then head on over to the Trillium Falls trail.
Follow the trail to see Trillium Falls, redwoods, woodland areas, and many wildflower species, including various kinds of trillium and rhododendrons. At the end is the Prairie Creek Bridge, with a platform for viewing Roosevelt Elk herds and the scenic creek.
Enjoy the Wonders of Natural World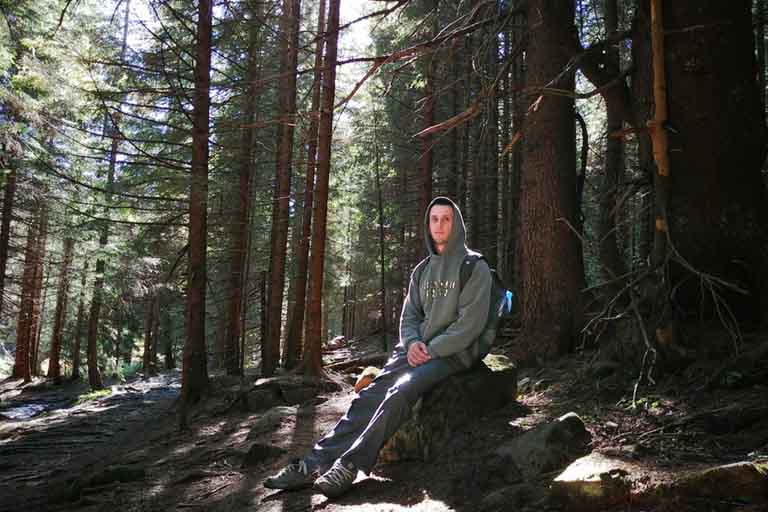 Image Source: Unsplash
Now that you've read out top five picks for things to do in Prairie Creek Redwoods State Park, you're ready to get out there and explore nature.
Whether you do all of the activities we listed or just one, we know you're sure to enjoy yourself and see some wonders of nature. Be safe, stay hydrated while you wander, and happy travels.
Featured Image: California Department of Parks and Recreation, CC0 Public Domain, via Wikimedia Commons
Keywords: Prairie Creek Redwoods State Park