Death Valley has been an object of fascination for almost as long as we've known of its existence. But potential visitors beware! Its sweltering summertime temperatures give Death Valley its name. And this means it can be a dangerously inhospitable place to visit. If you plan on taking a trip in the coming year, you need to know when's the best time to visit Death Valley.
Countless movies and advertisements take place in picturesque Death Valley, inspiring us to see this beautiful area for ourselves. Death Valley Natural Park is a 3.4-million-acre natural wonder with canyons, mountains, sand dunes, and salt flats. You don't want to miss seeing this stunning location in person.
The park can be as beautiful as it can be dangerous, so to enjoy your vacation to the fullest, we have put together some tips and tricks before you schedule your family vacation to Death Valley.
​A Brief History of Death Valley
Death Valley National Park is a land of extremes: heat and cold, soaring mountains and deep valleys. It's home to a startling variety of plant and animal life, as well.
The park sits on the border between California and Nevada, behind the Sierra Nevada mountain range. It's the largest, hottest, driest, and lowest of the national parks in the contiguous United States. Death Valley got its ominous name from a group of white pioneers who got stuck in the valley in 1849 while looking for an easy way to get to the gold mines in California.
Ironically, only one person in that group died in Death Valley, but the location gained popularity, and small settlements popped up there during the 19th and 20th centuries to mine gold, silver, and borax.
Death Valley became the romanticized subject of television, books, and films, and the location became a popular tourist destination as resort towns grew nearby. In 1933, the United States government declared Death Valley a national monument, and in 1994 it became a national park after significant territorial expansion.
In recent years, the park has attracted over a million visitors per year.
Why Visiting Death Valley is Worth the Trip
Located on the border of California and Nevada, Death Valley National Park is recognized for some of the most extreme weather patterns on earth. As a matter of fact, this part of the Mojave Desert has weather very similar to that of Afghanistan. The hottest temperature recorded was 130 degrees Fahrenheit at the aptly named Furnace Creek. While it may sound like Death Valley isn't a good place for travelers to visit, nothing could be further from the truth. How do you prevent dehydration and danger? You simply need to know the best time of the year to visit Death Valley. There is a right time and a wrong time to visit during every season. 
While we do not particularly recommend visiting Death Valley during the wicked heat of the summer, it is still doable. Experts travel here in climate controlled vans and only spend short periods of time outside in the heat. You can find plenty of tours that travel to this part of the Mojave in the heat of July if you really wanted to. Make sure to pack light clothes, plenty of high SPF sunscreen, bug repellant, sunglasses, sandals, and loads of water and electrolyte tablets. You're going to need them.
​Best Time to Visit Death Valley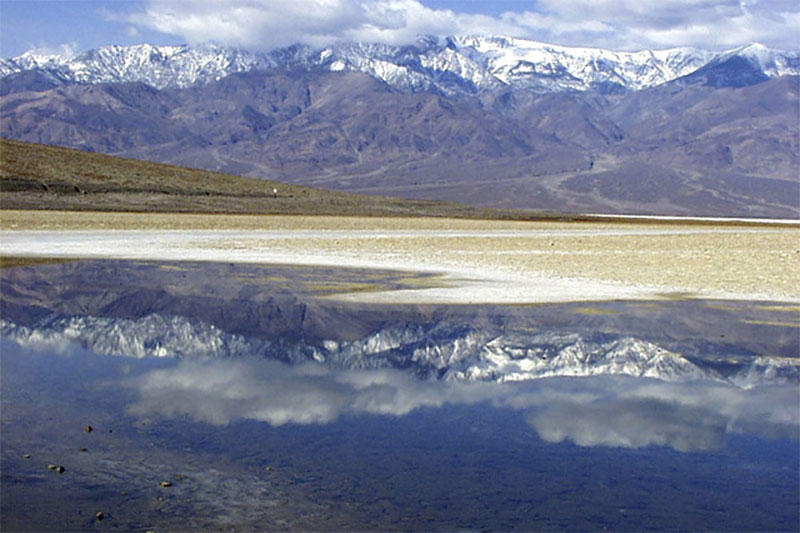 While the Death Valley National Park is known as a winter park, it's open and attracting visitors year-round. Since it attracts so many visitors, you'll want to avoid the crowds, so you and your family can have the best experience possible.
​​Best Time to Visit Death Valley in the Winter
The all-around best time of year to visit Death Valley is between October and May. At most national parks, this is the off-season, but in Death Valley, it's the ideal time of year.
In this wide window, the least crowded time is usually between Thanksgiving and Christmas. Conversely, the winter crowds arrive in mid-January and early February. So, avoid those weeks, if you can.
If you must visit during January or February, make sure you reserve your lodging or campsite early. Winters are usually mild, with the occasional rainstorm, so visitors can enjoy the temperate weather. The high temperatures typically hover around 60 or 70 degrees Fahrenheit.
The winter months also usually present the most potential for activities in the Death Valley National Park due to these mild conditions.
​​Best Time to Visit Death Valley in the Fall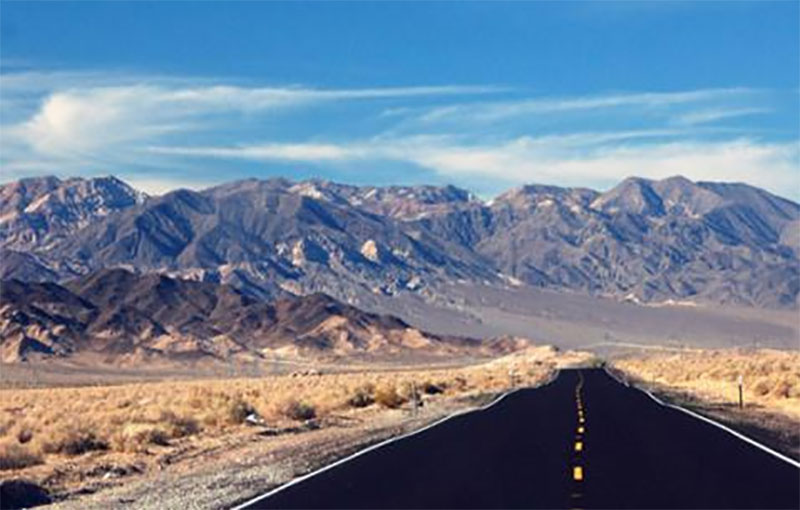 If your vacation time is in the fall, don't despair. There's the best time to visit Death Valley in every season. October and November are fall months, and while you may find more crowds in the park at this time of year, the park also starts to have more ranger-led programs to enjoy.
The temperatures begin to cool down in October, and the highs during the day should be around 90 degrees F. In November, they drop to the 70s. You'll still need your sunscreen and water bottle, but the heat won't be as severe as in the summer months.
This is the season to go on guided tours and hikes through the park. In the fall, there's an annual festival to commemorate the 1849 discovery of Death Valley by the group settlers who tried to cross it.
​Best Time to Visit Death Valley in the Spring
Spring in Death Valley is the best time to see the abundant wildflowers. March and April are when the flowers are at their most spectacular, and if you visit during these months, you'll see a blaze of natural beauty.
Visiting in early March may allow you to miss most of the crowds during peak wildflower season.
In the spring, temperatures will top out between 80 and 90 degrees. Hiking is extremely popular during this time of year. You can even take a guided tour of the most spectacular spots for wildflower viewing.
​Best Time to Visit Death Valley in the Summer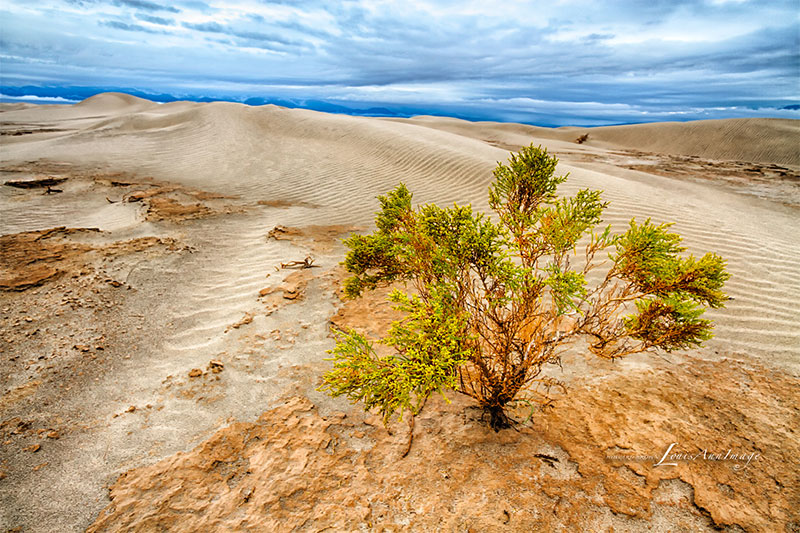 Visiting Death Valley in the summer is not ideal. Temperatures are at their highest, and you're encouraged not to linger in the lowest parts of the valley past 10 a.m. As early as May, temperatures can soar to 100 degrees, and by July, the daytime temperature can be as high as 116 degrees or higher. If you go, we can recommend two books to make sure you are prepared and ready to survive the heat. The Pocket Survival Guide and the Ultimate Survival Tin which are both easy reading Kindle books.
The benefit of visiting Death Valley in the summer is avoiding the crowds, which should thin out by May. Visiting during late May or early June will ensure that you're able to see the end of wildflower season and miss the springtime tourist rush. Make sure you plan all your sight-seeing for early in the morning or near dusk.
​Travel Tips for the Best Time to Visit Death Valley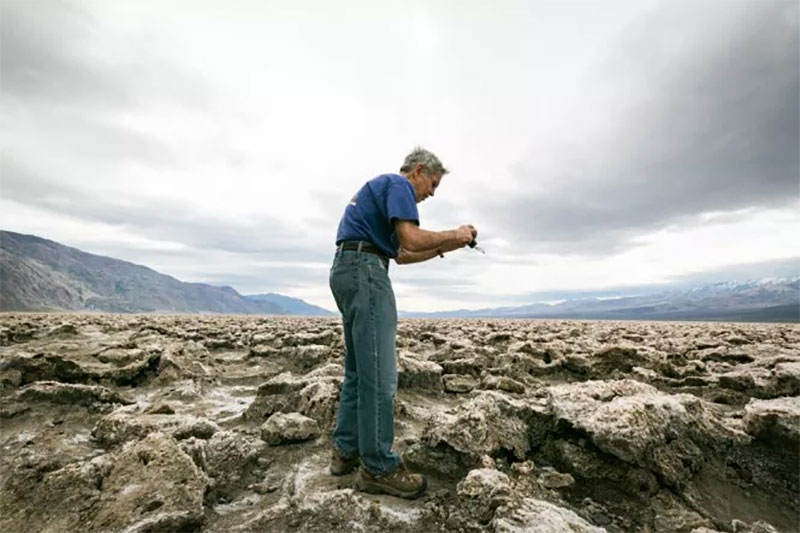 No matter what time of year you visit Death Valley you'll have to prepare for all the potential weather conditions you'll encounter. Take into consideration the different elevations of land across the park. Also, remember that at the higher elevations, conditions may greatly differ from conditions in the deepest part of the valley.
We've collected some travel tips and tricks to help you make your trip to Death Valley pleasant no matter what time of year you go. Whenever you decide to visit, it will be the best time to visit Death Valley if you prepare properly.
​​Take Advantage of Photo Opportunities
Remember, the park has excellent scenery. Don't pass up the opportunity to capture beautiful images from your vacation. Take advantage of the following photo options:
| | |
| --- | --- |
| ​Sand Dunes: | ​The sand dunes of Death Valley provide near endless options for photography and fun. Try sandboarding on the Mesquite Flat Dunes – and get some good action shots! |
| ​Badwater Basin: | ​The Badwater Basin is possibly the most well-known area of Death Valley, where hundreds of photographs have been taken and movies filmed. Take your own artistic photos of the gorgeous and unearthly landscape. |
| ​The Devil's Golf Course: | ​The Devil's Golf Course is an incredible salt pan in Death Valley, where the terrain looks almost alien. Explore the area and your creativity as you photograph this bewitching landscape. |
| ​Zabriskie Point: | ​Zabriskie Point is a great place to get some good shots of stunning rock formations with the Badwater Basin in the background. Visit at sunrise or sunset to get pictures of the colorful rocks with contrasting shadow. |
| ​Dante's View: | ​This high point is a perfect scenic overlook where you can photograph the entire valley in its glory. |
Your vacation memories will be even more spectacular when you're able to capture images of your experiences of the desert scenery.
​Be Prepared for the Weather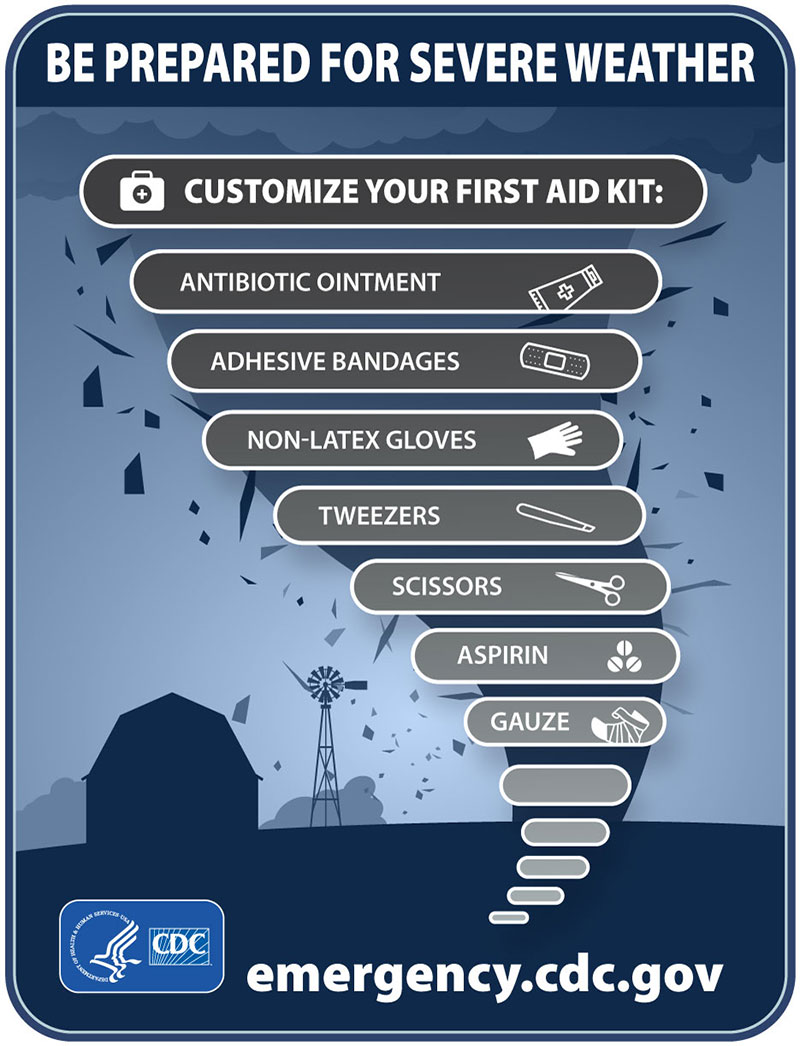 Death Valley is a fascinating and beautiful landscape filled with extremes. The different landscapes in this immense national park are subject to weather conditions that will test the hardiest outdoor enthusiast. If you plan on visiting Death Valley at any time of year, make sure you prepare for the elements.
The summertime temperatures can become particularly challenging for you if you're not used to them.
​Tips for dealing with the heat:
| | |
| --- | --- |
| ​Water: | ​In the heat of the summer, drink a gallon of water, at a minimum. If you feel lightheaded or nauseated, get out of the sun right away — you are dehydrated. Start drinking water and cool off your head and neck with a wet cloth. |
| ​Shoes: | ​Wear shoes that encase and protect your feet. Proper footwear is essential in a place where temperatures more than 100 degrees can heat the ground enough to burn your bare feet. |
| ​Sun Protection: | ​If you know you'll get exposed to the sun in Death Valley, wear a hat and don't forget to wear sunscreen. Make sure you wear at least SPF 30. |
| ​Road Safety: | ​Drive carefully over the gravel roads, obeying all speed limits and road signs. If you have an accident or a flat tire in Death Valley, do not leave your car. Call for assistance and remain inside your vehicle until help arrives. If you need to leave the car for any reason, don't linger outside. |
| ​Hike Responsibly: | ​While it's not impossible to hike during the summer in the park, you should avoid hiking in the valley after 10 a.m. If you want to continue hiking during summer, stick to the higher elevations, bring plenty of water, and don't forget your sunscreen. |
Frequently Asked Questions about Death Valley
In this section, we address the most frequently asked questions about Death Valley. Among them include where Death Valley gets its name, what borax is used for, the lowest place in the park, what to see, where the wildflowers are, the best place to see the sunrise and sunset, the fastest way to get to Death Valley from Las Vegas, and more. 
Where Did Death Valley Get Its Name?
Many people ask where Death Valley got its name. The story goes way back to the winter of 1849-1850 when a group of pioneers got lost in the region and assumed this valley would be the last place they would ever see. Luckily, they were rescued by two scouts, William Lewis Manly, and John Rogers. As they escaped through the Panamint Mountains, legend has it that one of the men looked back and said: "Goodbye, Death Valley." Thus, the name Death Valley and the pioneer group, the Lost '49ers have become part of United States history.
Where is the Lowest Place in Death Valley National Park?
We're sure you have heard of Badwater Basin before. As the lowest place in Death Valley National Park, it measures an astounding 282 feet below sea level. You will find it eighteen miles south of Furnace Creek's Visitor Center on the CA 178. 
I Only Have a Few Hours Available. What Should I See While I'm in Death Valley?
When you find the best time to visit Death Valley, we highly recommend driving through Badwater Road. Depending on how much time you have, there is one route that is particularly fun. If you want to visit Devil's Golf Course, Badwater, and Artists Drive on the way back to Highway 190, the trip will take you about one and a half hours of driving time. Are you traveling east? If so, take another stop at Zabriskie Point. For those heading west, stop by the sand dunes on your way out. 
Can I Bring My Dog to the National Park?
While it is legal to bring your dog to Death Valley National Park, we strongly advise against it. First and foremost, bringing your pet to an environment with such harsh heat is not safe for their health and wellbeing. There is also little that you can do with your pet while they are here; all pets must be kept on a leash or confined. Never leave your pet alone in a vehicle or unattended. Give them plenty of water and make sure they are keeping a cool temperature. Your pet must remain with you on roads and in developed areas. They must never be left unattended in the campgrounds. The good news is that you can take your pet with you (on leash) on backcountry roads. Some of the best backcountry roads that we know of are Titus Canyon Road and Twenty Mule Team Canyon Road. 
Where Should I Go to See the Wildflowers?
For those seeking the best time to visit Death Valley, we highly recommend going during the wildflower season. Spring is beautiful here. Throughout the winter, there are several rainstorms that bring beautiful blooms to come late March and early April (in the lower elevations). Surprising, we know. For those coming to see the wildflowers a little later, you will find patches of color in the mountains during June. 
Where is the Best Place to See the Sunrise and Sunset?
If you are new to exploring Death Valley, we've scoped out the best places to go to see the sunrise and sunset. The most popular places include Dantes View, the sand dunes, Zabriskie Point, Artists Palette, and Aguereberry Point. 
What is the Fastest Route to Death Valley from Las Vegas?
Looking to cut down on a bit of your road trip commute? We don't blame you. The fastest way to get to Death Valley from Las Vegas is through Pahrump, Nevada. Take Interstate 15 to NV 160 to Pahrump. North of the town, you will turn left on Bell Vista Road, which turns into Stateline Road in California to Death Valley Junction. Make a right on the CA 127 and then another quick left on to Death Valley. The entire trip is about 120 miles long and takes two hours (without traffic). 
How Long Does Death Valley Run?
Death Valley runs one hundred and forty miles, spanning from the head of Last Chance Canyon in the north to Amargosa River near Saratoga Springs. 
Has Death Valley Ever Been Under the Sea?
In short, the answer is no. Death Valley has never been under the sea. Even the parts of it that are technically below sea level (e.g. Badwater Basin) have been separated from the ocean by steep mountain ranges. Long before Death Valley formed in the Mohave Desert, the region was the seabed for a long time – hundreds of millions of years, in fact. As a result, there is an abundance of layers of rich limestone, dolomite, and marble. 
What Wildlife Will I Find While Visiting in Death Valley?
Determine when the best time to visit Death Valley for you is and we will tell you what wildlife you may encounter. The most commonly spotted animals are coyotes, roadrunners, raven, ground squirrels, and lizards. If you get lucky, you might see something a little more rare like bighorn sheep or pupfish over in Salt Creek. For those who are interested in seeing a full list of indigenous species in Death Valley, head over to the national park's animals page. 
Does Death Valley Have Dangerous Animals?
Yes, it does, Be careful about where you are walking, take care of your pets (and keep them on a leash), and use an eco-friendly sunscreen and bug spray. Make sure you are staying on marked pathways and being respectful to all forms of wildlife that you encounter. Keep your distance and practice good judgment. Dangerous indigenous species to Death Valley include rattlesnakes, black widow spiders, bees, wasps, scorpions, coyotes, and mountain lions. Do not feed any of the wild animals or try to touch them. Always look first before placing your hands or feet anywhere.
Where Can I Go to Visit a Ghost Town Near Death Valley?
You may have guessed but there are many ghost towns to visit both in and near Death Valley. With this said, the best ghost town in our opinion is the Rhyolite, located outside of the park near the city of Beatty in Nevada. Besides ghost tours, you can also explore old mines where gold, lead, silver, antimony, salts, mercury, tungsten, borax, and more were harvested. 
What are the Best Spots for Camping?
In Death Valley National Park, you will find nine developed campground spots. All of them are first come first served except for Furnace Creek, which accepts reservations from the middle of October through the middle of April. If you are interested in learning more information about the campsites, visit the national park's camping webpage.
If you are interested, you can also go backpacking and car camping in the backcountry. For a free backcountry camping permit, go to the Furnace Creek Visitor Center or any nearby ranger station. Camp and regulations can be found on the national park's website as well. 
How Are the Road Conditions?
Those who are considering car camping in the backcountry should check on the road conditions as well as the best time to visit Death Valley. This national park has more than three hundred miles of paved roads as well as several hundred miles of unmaintained roads (suitable for 4-wheel-drive SUVs only). Since road conditions can quickly change with inclement weather, make sure you check the daily weather before you go and current conditions before you drive on a backcountry road. For regular road conditions, head to the Death Valley National Park website. 
Must-See Stops When You're Choosing the Best Time to Visit Death Valley (Even if You Only Have One Day)  
Have you been thinking about skipping out on seeing Death Valley? Don't. It doesn't matter if you only have one day to visit. There are plenty of things you can do within a sixteen hour time period. Visiting a national park is always worth it even if your time is cut in half. Make sure you get up bright and early to make the most of your day. If you are leaving from Los Angeles, it takes about five and a half hours to get there and nearly as long to get back. Make sure to calculate any roadside pit stops and dine-ins into your driving time too. 
Entering the Park
When you first enter Death Valley National Park, you drive through a windy gorge. Make sure you drive slower than you normally would and if there is a sand or dust storm starting to pick up, find a safe place to pull off the side of the road and park until it is over. This should go without saying but keep your doors, closed windows rolled up, and (if you can) keep the AC on. Don't get too stressed out there. Sand and dust storms are pretty rare.
For your first stop, you're going to Mesquite Flat Sand Dunes. If you ever wanted to take an epic travel photo that looks like you're in Saudi Arabia, here's your chance. These dramatic sand ridges provide ideal photo spots and a great place to stretch your legs. Take a few pictures, marvel at the dead vegetation, and get back on the road. It's 26 miles to your next pit stop. 
First Big Stop
Okay, you're in the park and you've checked the sand dunes off your must-see list. Now what? It's time for your first big stop. Check out Zabriskie Point. Stay on Highway 190 for half an hour and you will see signs for it. There is a parking lot for travelers and a cleared pathway where you'll likely see others strolling. So what is Zabriskie Point, exactly? This spot used to be the base for a lake. After many years, mud, volcanic cinder, and rock shifted it into a dry range and an unbelievable view. 
Your Second Pit Stop
Next stop? Devil's Golf Course. Get back on track, drive about twelve miles or so and turn left onto Badwater Road. You'll see a sign for Devil's Golf Course on your right-hand side. This site is different than Badwater basin; you'll notice that the ground is dramatically spiked and uneven. It's certainly a sight to see and you'll get some incredible photos if you time your visit right.
Stop Number Three
Now, this is what it's all about. Choose the best time to visit Death Valley and head out to Badwater Basin. This famous site is composed of about  200 square miles of salt pads. It's the after effect of precipitation waste. Water and flash floods ran through here and, as the water dissipated, massive deposits of minerals and salts were abandoned. 
At 282 feet below sea level, you're standing at one of the lowest heights in North America. It gets so windy here, expect to be pushed around a bit. But if you think that the wind makes the one hundred degree weather feel any cooler, guess again.
Your Fourth Roadside Stop
Travel back on Badwater Road for 12 miles and you'll see a sign and a turn for Artist's Drive to your right side. When you turn in, you'll see a portion of the slopes around you are turning fascinating hues of pink and green. The hues are brought about by the oxidation of metals like mica, manganese, and iron salts.  Before long, you'll see an outlet off to your right side to Artist's Palette. Get out and investigate this brilliant range and stretch your legs a bit while you're at it. 
The Final Destination
No, Final Destination was not filmed here. You'll find your last pit stop – Mosaic Canyon.  It is just a ways past Stovepipe Wells Village where, coincidentally, they have an incredible little blessing shop on the off chance that you need to get postcards and collectibles. You're going to take a left onto a frontage road that stops at a stopping territory.  It doesn't look like much from the parking area, yet begin strolling and the way will limit. Before you know it, you're wandering through a cleaned opening gulch.
The Best Time to Visit Death Valley: Final Review
While experts would tell you not to spend a lot of time outdoors in the heat of the summer in Death Valley, you certainly may do so, provided you follow the basic precautions outlined above. You can make sure that whatever time of year you choose to visit the park is the best time to visit Death Valley.